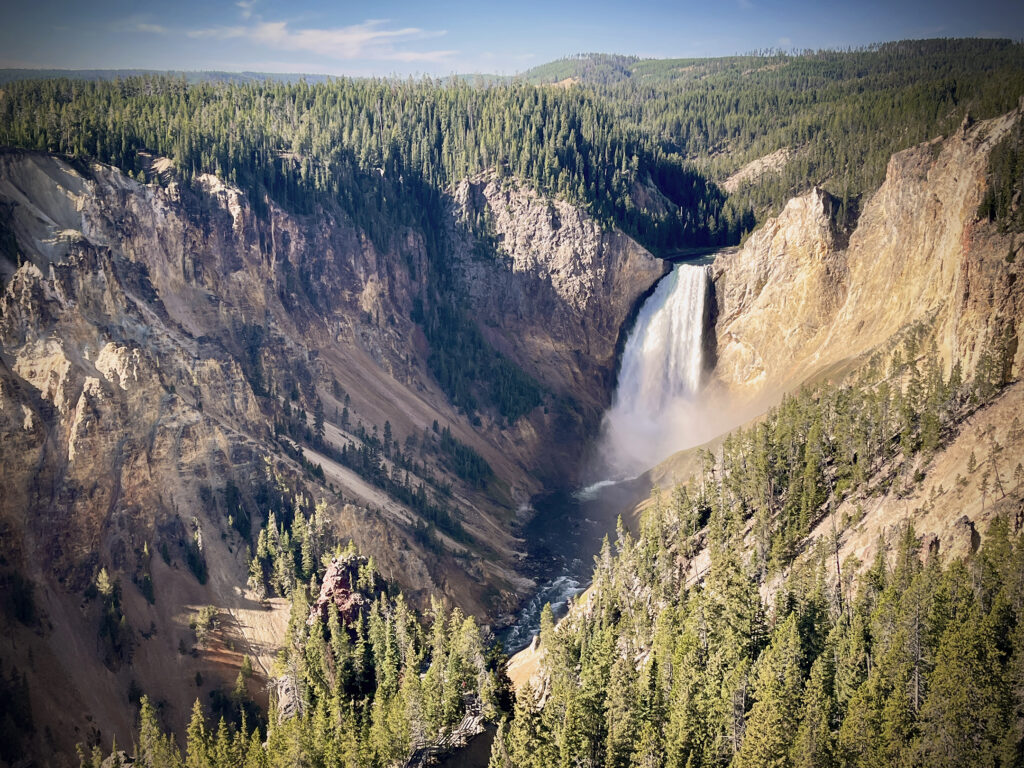 As a professional photographer who has had the privilege of exploring the stunning landscapes of some of our national parks and other remarkable landmarks, I've witnessed both the breathtaking beauty of God's creation and the not-so-beautiful behavior of fellow photographers and photo tour groups. It's crucial that we, as photographers and photograph lovers, set an example for responsible and respectful photography in these precious environments. Here are some essential guidelines for proper photographer etiquette in natural settings:
Respect Nature's Fragility: The first and most important rule is to respect the environment. Stay on designated paths and trails to avoid damaging fragile ecosystems. Never pick plants, disturb wildlife, or leave any trace of your presence.
Know the Rules: Different parks and landmarks may have specific regulations regarding photography. Familiarize yourself with these rules, such as restrictions on drone usage and tripods, access to certain areas, and photography permits. Complying with these rules not only preserves the location but also sets a positive example.
Low Impact Photography: When photographing in delicate environments, use a tripod to minimize soil compaction, especially in sensitive areas. Avoid trampling on vegetation or disturbing the landscape to get the perfect shot. Keep your photography equipment in a backpack when not in use and don't rest that backpack on vegetation or fragile shrubbery.
Be Mindful of Wildlife: Respect the space and behavior of animals. Keep a safe distance and use a telephoto lens for close-up shots. Never approach or feed wildlife, as it can harm both you and the animals.
Minimize Noise and Disturbances: Loud conversations (this is one of my pet peeves) and camera shutter noises can disrupt the peacefulness of natural spaces. Keep unnecessary noise to a minimum and consider using silent mode on your camera when appropriate and if possible.
Share the Space: Popular landmarks can get crowded. Be considerate of other photographers, tourists, and nature enthusiasts. Allow others to enjoy the view and wait your turn when necessary. And when you're done and have your photograph, move on and give someone else the opportunity of that viewpoint (this is another of my pet peeves).
Leave No Trace: This principle extends beyond trash. Pick up any litter you find, and also be conscious of not leaving behind any photography equipment or props. Preserve the location for other guests and future generations.
Limit Your Impact on Local Communities: If you're visiting areas near local communities, respect their privacy and property. Seek permission before photographing on private land, and always follow any local rules and customs.
Educate and Inspire: Use your photography to educate and inspire others about the beauty and importance of these natural landscapes. Share your knowledge and tips for responsible photography with fellow photographers.
Lead by Example: As professionals, our actions carry weight. By practicing good photographer etiquette, we encourage others to do the same. Offer guidance and support to those who may be unaware of these principles.
Photography in national parks and other landmarks is a privilege that comes with responsibilities. Let's strive to be stewards of these incredible places, ensuring they remain pristine for other guests and future generations to enjoy. By following proper photographer etiquette, we not only capture breathtaking images but also contribute to the preservation of these natural wonders.
Happy and responsible shooting!
Chris