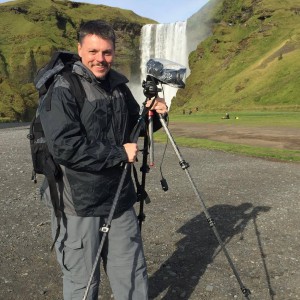 Hello and thank you for visiting my site. I am so glad that you stopped by for a visit.
Photography has always been an integral part of my life-ever since I picked up my fathers 35mm camera when I was a small boy and broke it while trying to learn how it worked-and been an avid, active photographer since purchasing my first SLR camera in the early 1980's.
It is my belief and vision that every picture and photo session should tell a story, and my personal goal is to capture that story for you. I have traveled parts of the globe in search of that absolute unique photograph, and I vow not to rest until I have photographed all four corners of our planet. OK realistically that probably won't happen but I at least have that as my goal.
In 2004, we started McKenna Video Services to round out a full complement of services in the visual arts. It has been our mission, whether with photo or video, to provide our clients with cherished keepsakes or images that fulfill their needs. We take pride in our ability to work with all our clients to also capture their visions and create results that we call all be proud of.
I have a certificate in professional photography from the New York Institute of Photography and I have studied with some world renowned photographers. We have been members of the Wedding and Portrait Photographers International, the Pierce County Professional Photographers Association, and the Puyallup/Sumner Chamber of Commerce.
In 2021, I passed my FAA Part 107 exam and become a certified drone pilot. I can now take aerial photographs and video.
We would love the opportunity to discuss your wedding photographs, personal portrait or photographic session with you. Whatever you need, it is our honor to be chosen to capture those memories.
~ Chris
---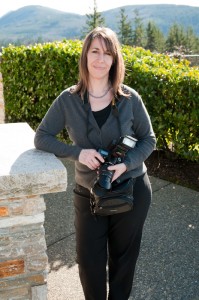 When I was a kid, my parents bought a 110 pocket camera for me. It was the newest and coolest camera at the time, and I packed it in my back pocket (with my comb, haha). I was always taking pictures of my friends, my family, the dog, and if I was feeling particularly reflective, I might grab a quick shot of a sunset or mountain. I get that from my mom. She has over one hundred photo albums that she has compiled over her adult life. I guess the need to document life comes from her need to remember how precious life can be. Thanks Mom!
After a few years of assisting Chris in many of his photo shoots, I felt the need to take my love of photography to a professional level. I set out to affix credentials to my name, and I did it!! I learned who I was as a photographer, and who I wanted to become as a photographer. Good lessons for a life's career. I discovered that, although I can capture beautiful traditional images, my love is the off-beat, the spontaneous, the unexpected. I gravitate toward the photo-journalistic look and fill my sessions with planned candids. My goal is to capture my subject's personality to its fullest. The quirkier the better. I especially love the high school seniors with their independent spirit and rebellious nature. Helps me stay young 🙂
Here's to a year of new friends, new challenges, and happy smiles!
~ Lynette
---
Please call for a personal, no-obligation consultation.