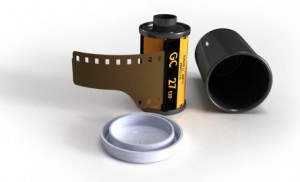 I love this line: owning a camera will only make you the owner of a camera-it doesn't make you a photographer! But how many people believe they are a photographer just because their digital image turned out good or that there actually is an image to begin with? Too many, in my opinion. They may be able to turn their camera on and push the shutter button, but that doesn't make you a photographer in the "real meaning' of what photography demands.
Possessing skills to become a better photographer requires a great deal of knowledge and the best place to start your learning may be learning about film photography. A good understanding of film will teach you about proper lighting, contrast, color balance, tones, etc. As a film photographer, you are required to think before you snap your shot and you have to get it right. If you don't, unlike digital photography it could be days or weeks before you find your error. And the amount of money spent on film and processing, not to mention the cost and embarrassment of a blown photo shoot can be quite expensive. You have to get it right!
But if you are serious about photography and desire to become a better photographer, learning and studying film photography will help you become stronger. The more you learn, the better you will become. Your images will not only be stronger, but perhaps more creative and memorable!
Happy shooting,
Chris.